ConnectPath Contact Center as a Service
ConnectPath is a cloud contact center as a solution, built on Amazon Connect and now powered by CloudHesive. ConnectPath combines the base capability of Amazon Connect with a full-featured agent dashboard and a rich library of features—without requiring custom development.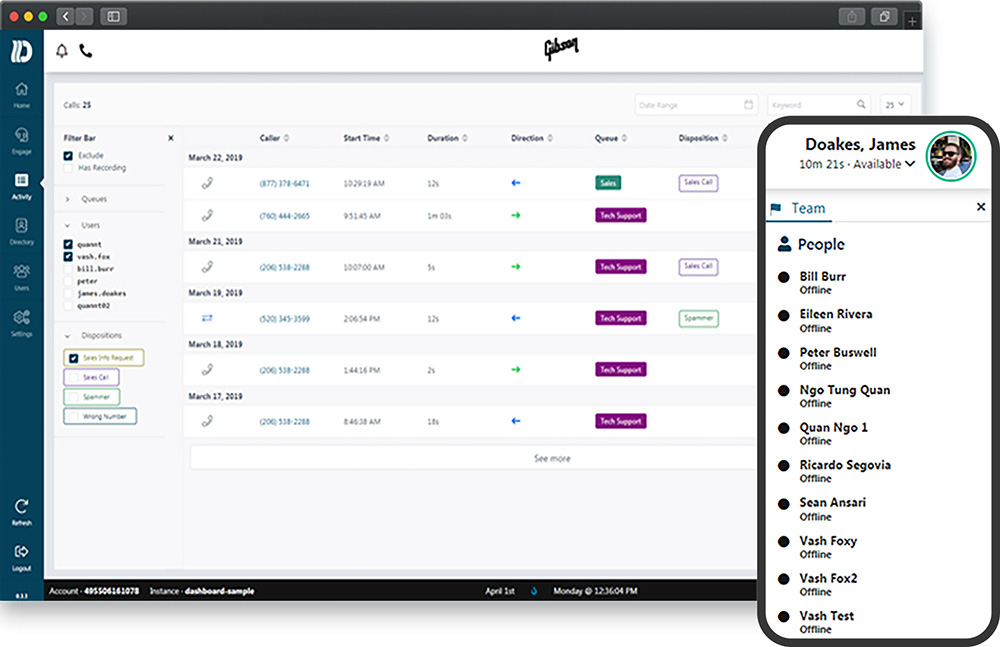 ConnectPath is a contact center as a service solution powered by Amazon Connect that combines a full-featured agent dashboard with a rich library of cloud services at an extremely affordable pay-per-use price. Unlike expensive server-based systems, or time-consuming custom developments, ConnectPath deploys immediately, enhances the expanding capabilities of Amazon Connect, and costs a fraction of traditional solutions.
Three Great Applications for ConnectPath
1

As a complete contact center solution (that happens to be built using AWS and Amazon Connect!) for customers looking to migrate an existing contact center or build out a new one.

2

As a terrific complement technology to incorporate when you launch your Amazon Connect contact center, saving you the time and cost of custom development to add ConnectPath many features

3

As an add-on to provide additional usability, monitoring, and reporting features and functionality for your current Amazon Connect instance.
ConnectPath Offers Tremendous Benefit for your Modern Contact Center:
The Ultimate Contact Center Managability

Real-time agent and queue performance, advanced activity filtering, silent monitoring/coaching, listen and download recordings, broadcast announcements to the whole team or just a single queue, flexible permissions, and user management system, set holiday schedules, ad-hoc and scheduled closures, personalized company branding and more.
• Real Time Metrics by queue or global view.
• Agent dashboard shows the status of all agents and the time they have been in each state
• Drop in on active calls to monitor or Whisper Coach that agent
• Push announcements to the agent desktops


Improved Team Collaboration

Unified communications play an important role in modernizing contact centers by delivering powerful collaboration features directly to the agent desktop. Agents can check availability and quickly connect with knowledge workers for assistance responding to customer issues outside of the normal resolution flow.
• Click-to-Chat with fellow agents to open a keyboard chat or voice call, something

Intuitive, unified agent interfaces

Give your agents a powerful way to engage customers in support inquiries and in the purchasing process. The intuitive, unified interface enables agents to respond to customer communications across multiple channels: email, chat, and social all in one queue. Pre-scripted answers to commonly asked questions and next best actions

Built-in Integrations

ConnectPath provides robust pre-built integrations with leading CRM solutions — Salesforce, Microsoft Dynamics, Zendesk, and Epic — so that agents have the information they need to make customers happy.

Enhanced Reporting

Get real-time reports with statistics and key performance indicators (KPIs) that enable supervisors to effectively manage and monitor, agents, and queues, and seamlessly accelerate responses in your contact center.

Improved Agent Productivity

Increase agent productivity with quick dialer, real-time team presence, real-time queue metrics and global views, click to callback, activity management, engagement management, personal directory, queue live look-in, call dispositions and more. • "Live look" so that you can see each caller in queue by their caller identification as provided by ANI.
• Agents can "raise their hand" electronically and notify a Supervisor that they need assistance.


A Cost Effective, Complete Solution

All feature built in, pre-defined fixed-fee implementation, and ongoing costs of about $1/day per agent for a full omnichannel solution (voice, text, and chat). No costly development or on-site services required.
Minutes to Deploy
Easily scalable
Nothing to Install
Nothing to Configure
Lives on AWS
HIPAA Compliant
Available in All Regions.