It's time to get your head out of the clouds and find a Cloud Managed Service Provider (cMSP)…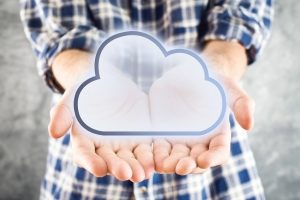 With a whole new lexicon to understand – SaaS, IaaS and PaaS– no matter what level of expertise you think your organization has, there will still be a reasonably extensive learning curve to successfully migrate the infrastructure supporting your applications to a more scalable cloud solution. We have chosen the five main reasons why you should partner with a managed service provider to migrate and manage your cloud services so that you can allow your internal teams to focus on the product rather than managing and securing the infrastructure it runs on.1. Crossing the Technology Chasm
Moving to a cloud based architecture will exercise your existing processes, technologies, security controls, and management controls. By using a partner, you can forego the learning curve that comes with understanding the gaps in your operational processes and security controls and leave it to trusted experts in the space, who have the scalable infrastructure and expertise already in place. Most managed service providers have a track record of successful on-premise to cloud migrations and can help companies cross the technology chasm to migrate from their own infrastructure to a public cloud provider such as Amazon Web Services or SoftLayer. This may not be the case with your internal team, who may be encumbered supporting your internal infrastructure rather than looking at the future.
2. New Levels of Service and Support
Once a workload is migrated to a more scalable, flexible and cost effective cloud solution, it will require a team with a defined set of skills to support your infrastructure. This support team needs to be trained on how to properly operate in a cloud environment, which is something your team would learn over time but may not currently have the expertise. By leveraging a managed service provider, you get a team of people that comes with a diverse set of skills and has the operational expertise to prioritize, mitigate and resolve a multitude of issues. Wouldn't you feel more comfortable knowing that you have an entire support staff that is fully educated and focused on solving business problems with cloud solutions?
3. Cost Oversight – Moving from a CapEx to an OpEx model
Migrating from an on premise capital expense cost model to a cloud operating expense driven cost model affects multiple departments in a company. Companies will need to train their teams on how to efficiently utilize cloud services by picking the right service and the right size. The teams will also have to model out and manage their capacity plans and ensure that if and when they deviate from their plans the budgets are adjusted accordingly. Budgeting and tracking the costs of using on demand cloud services is much more an art than a science. Managed service providers usually offer a one stop shop which allows you to pay one bill and not have to worry about the underlying variable costs. This lets you better budget and manage your costs rather than always missing the mark on your cloud expenditures.
4. Security – Who is watching your business?
Large, multi-national companies, as well as government entities, spend millions on data security and still find themselves with cyber-security issues. If your data is not properly managed and secured, the risk can oftentimes become the Achilles heel of your company. By outsourcing, you have an experienced team solely dedicated to watching and maintaining your environment. Managed service providers bring best of breed security solutions to bear and help to construct an in depth security approach to protecting your data assets. Managed service providers have a defined set of products they use and as a result are extremely competent at implementing and managing these security controls in their customers' environments. Having a single entity that can deploy and manage, not just a more scalable cloud solution, but also best of breed security controls is a great partner to have.
5. Improving your team's Focus
With the daily operations of your cloud infrastructure in someone else's hands you have the time to focus on what's most important – your business. There will be a short period when your staff will need to adapt to the processes and operating with your new cloud management partner. The partner you select should become a core part of your team including sitting in team meetings and being integrated into the fabric of your company. Once the relationships are built and your cloud strategy is implemented, your team can focus on the task at hand, growing the business and working towards the company's mission.
Choosing the right cloud managed service provider is difficult. You want your cloud managed service provider to help run your business more effectively, but also be flexible to the needs of your organization. By outsourcing your cloud management to trusted experts in the space, who understand infrastructure, support and security needs, you decrease your time to market for new solutions while increasing your company's scalability, productivity, and in some cases your security posture. Cloud managed service providers can keep your costs manageable while also providing narrow focus on your key initiatives and letting your internal teams run the core business.