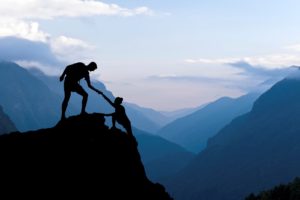 What it means and why you must build it to protect your reputation during a data breach
One of the most critical yet often ignored traits of an organization is trust. Potential clients will never do business with a company they don't trust. And if it is lost, existing clients will leave in droves. This is why if something serious happens – like a data breach – it is vital to already have trust built up. This is known as trust equity. If you have enough trust in the bank, your customers will not abandon you during difficult times. But the hard part then becomes, how can a business accumulate enough of it?
The worst thing you can do is wait until your company is hacked to think about trust. At that point, all you'll be doing is damage control. Here are three areas you need to start addressing now:
Communication
In order for your customers to trust you, the lines of communication have to always be open. It's important to reach out to them periodically and encourage questions or concerns whenever they arise. To do this, be sure to utilize all communication tools at your disposal, including digital channels such as your social media networks.
Creating engagement is also crucial, as it is a great way to build relationships. And don't be afraid of criticism or negative feedback. Addressing this instead of ignoring it shows people that you care about what they have to say and gives you a chance to make improvements.
Authority
One of the best ways to increase trust is to establish your business as an authority in your industry. You can do this by providing expert guidance and giving people valuable and helpful information. This will augment your reputation. And with a good reputation, it will be easier for clients to trust you during a data breach. They will also be much more inclined to believe that you will do the right things to ensure that everything is taken care of and that it won't happen again.
Transparency
Complete transparency can be difficult for an organization, but it's worth it if people think you have nothing to hide and will go out of your way to prove it. When everything you do is open and honest, this makes your business look good. Clients will understand that nothing underhanded is going on and it won't be terribly hard for them to regain their faith in you.
While these tactics can help your business during a data breach, there is a better solution: not having a breach to begin with. And you can make sure of this by implementing proper security measures when you transfer your data to the cloud. To learn more about how to safeguard your data, call CloudHesive at 800-860-2040 or fill out our contact form.