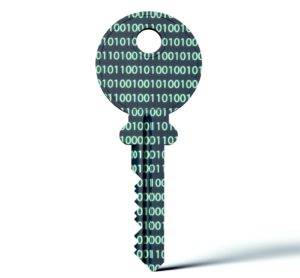 It's essential to stay current on what's happening in the world of centralized key management
Keeping secrets is a hard job. Encryption technology is supposed to keep our data safe but the protection is a double-edged sword. You can encrypt your data and render it completely useless to hackers and thieves as it resides in the cloud, and as it travels to and from users. But therein lies the rub.
Your data remains completely useless unless you've got an effective decryption key management system in place for your users. And when a company reaches a certain size, the traditional just doesn't work anymore. It's why all signs point to centralized key management.
Who's got the key?
Traditional key management for encryption is effective at keeping these crucial tools as safe as they can be. But it's a labor-intensive procedure undertaken by a handful of IT employees.
These brave souls have to make sure that hundreds of decryption keys are manually updated on boxes across a distributed network. It's an expensive and resource-intensive undertaking required each time an organization wants to make a preemptive step with data security.
It's also inefficient, and these IT employees are only human. A single incorrect keystroke renders encrypted data unusable. You don't have to lose an encryption key to be separated from data access. All you need to do is unintentionally replace it with a new key that's incorrectly set up to decrypt.
A clear case for centralization
Enterprises want heavy-duty encryption. Their data is on par with the crown jewels. But the strongest vault money can buy is useless if the key to open it gets swiped.
Enough with the analogies. You get the picture: Key management is a top encryption priority. If you've got multiple locations, you need a technology to handle key management and it has to be an automated process. You also want to control and maintain this secure infrastructure from just a single place.
Simple and efficient
A centralized key management server (KMS) lets you detect, record, and control your cryptographic key lifecycle. You can manage, track, and update keys. There's no physical travel necessary, and no one has to access the hardware or software system that stores the key.
There's no need for concern about the amount of keys. You can have a decryption key for each application and your IT department can update or configure these keys. Location doesn't matter.
A "makes sense" policy
Making data hard to steal can also make it difficult for employees to get fast and easy access. Sooner or later, their frustration level might overtake the desire to play it safe with company data. That's where data encryption policies hit the wall.
Employees don't like and won't always follow time-consuming encryption procedures and policies. Good news: you can take care of much of this for your people. A centralized key management system means you essentially have centralized enforcement. The data safety encryption policy you adopt is easy to enforce because there's a single source that watches and audits. You've made it easy for your users, and for yourself.
For the first time, you'll see that it's not the tail wagging the dog. (Sorry, no more analogies after this!) Centralized key management moves you away from having to enact a rigid policy-driven data security system. The security process finally generates data protection policies that don't frustrate the people you're asking to adhere to them.
Getting everybody to play nice
Data encryption is one headache, and dealing with multiple technologies and applications within your organization are several more. Each technology and application you embrace into your IT ecosystem likely has a different approach to encryption. At the least, each will encrypt data in a way that's most suited to its context.
And, you'll have to integrate the encryption key management for them. It's an extra cost, and a compounded security risk. Again, central key managements provide a solution. These systems are advanced enough to swap out unaligned algorithms across your network without any change to the application code.
The emergence of EaaS
It's impossible to consider data safety and encryption without thinking of the cloud. Cloud-based service delivery models now include data encryption and key management.
Encryption as a Service (EaaS) sidesteps the problems associated with dissimilar technologies and applications. Though these issues can be an obstacle to the implementation of a central management system in your physical data center, they're not when your data and applications migrate to the cloud. As the single encryption source, a cloud-based key storage and management system will:
Reduce your IT cost burden
Remove the concern about who owns your keys
Remove the problem of keeping track of where keys reside
This last point is important. Central key management using EaaS gives you options to make encryption key ownership your responsibility, or your provider's. You'll use an API that functions with HTTP requests and encryption at this level integrates security where you want it to be.
Beyond data encryption
Cloud-based solutions serve up virtual machines for your users. The cost savings are immense and the reduction in IT resources is a relief. There's just one problem.
The data flowing into these virtual machines might be encrypted, but what about the programs being run on the virtual machine? Those programs access your keys. If your cloud security is breached and someone steals a copy of a virtual machine, you've just given hackers access to the decryption keys for your data.
Cloud-y thinking
OK, one final analogy.
The best way to guard the keys to your vault is to lock up the keys, too. Encryption technology keeps data safe and key management is at its core. The amount of data your organization produces, stores, and distributes is about to explode. There's no way you can keep it securely encrypted with a traditional approach.
You've already moved to the cloud, so you know and understand the thought process of a centralized management system for software applications and even virtual infrastructure. It's where your encryption key management system needs to be, too.
If you have questions about encryption, managing your company's digital keys, or you are specifically looking at the benefits of moving your organization to the cloud, contact the experts at CloudHesive at 800.860.2040 or through our online contact form.