AWS re:Invent is quickly approaching, so you want to make sure you are well-prepared for the chaos to come. If you are a first-time attendee, you will have the opportunity to gain some insight from a veteran at the Pre-Day Lightning Talk where he will share his re:Invent Survival Guide.
CloudHesive's VP of Engineering, Patrick Hannah, will unveil some little-known tips and tricks for planning, navigating and networking throughout this massive event. Don't miss your chance to stay ahead of the curve!
Patrick will speak at the Developer Lightning Talks and Happy Hour on November 28th at 4:45 p.m.
About Patrick Hannah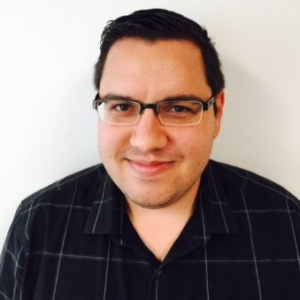 Patrick Hannah is the VP of Engineering and co-founder of CloudHesive where he leads the teams responsible for executing professional service engagements and managed service customers. Prior to co-founding CloudHesive, Hannah held technology management positions in several organizations that are well known in South Florida, the U.S., and internationally.
Hannah was the senior manager of the cloud engineering team at Pegasystems – an enterprise software company located in Cambridge, Massachusetts. While at Pega, he helped grow their cloud platform into a solution capable of supporting the most stringent requirements from enterprise customers in regulated industries. Prior to Pegasystems, Hannah spent eight years at Arise Virtual Solutions – a work-at-home BPO in Miramar, Florida. During his tenure at Arise, Hannah designed, implemented and managed the companies contact center platform—allowing Arise to establish an international presence.
About CloudHesive
CloudHesive was founded by seasoned cloud executives with the mission to provide cloud solutions through consulting and managed services with a focus on security, reliability, availability and scalability. CloudHesive's services help companies reduce their operating costs and increase productivity while improving their cloud security posture by deploying their mission-critical workloads onto the CloudHesive Fabric. The CloudHesive Fabric wraps traditional cloud offerings (public, private or hybrid) with cloud-centric security solutions and experienced cloud engineers who help customers leverage next-generation DevOps automation to increase scalability.