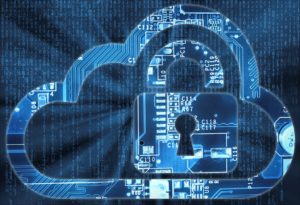 The 5 biggest cloud security myths, and a look at why they're misguided – or flat out wrong
While more workloads than ever are now happening in the cloud, some companies are still on the fence about whether it makes sense to move from traditional architecture. And security is almost always at the top of the list in terms of why some organizations are hesitant to migrate. The reality, however, is that much of the rationale for being wary of the cloud has little basis in fact. Read on to learn five of the most common myths about cloud security:
1. Single-tenant systems offer more security than multi-tenant
Some organizations believe that when and if they move to the cloud, they should only look at single-tenant systems because they are more secure. The reality is that while single-tenant hosted systems offer hardware-based as well as perimeter security, multi-tenant solutions implement a third layer of security called logical content isolation, which helps to prevent internal attacks.
In addition, multi-tenant cloud systems generally ensure that software updates and security patches are applied to all customers at the same time. With single-tenant systems, vendors must update each individual customer's equipment, which could open these systems up to additional vulnerabilities.
2. You're not able to control where your data physically resides in the cloud
For some companies, the physical location of their data is important due to government regulations, especially as it relates to the storage of personally identifiable information. While some may think that they have no control over where their data resides, this is largely untrue. Simply choose a cloud provider that offers a global footprint and you'll be able to meet any necessary regulations and geographic specifications imposed by countries where you do business.
3. By its nature, the cloud is insecure
One of the more common myths related to the cloud is that it is fundamentally insecure. While some executives and IT admins believe that their data is safer when it's physically located in their server rooms, this is often not the case.
Most third party cloud providers have a dedicated security team with greater expertise than can be had at most companies. Furthermore, cloud providers can spend on a much greater scale due to their size compared to the resources of a single organization. And for them, cloud security is essential, whereas for many other organizations, it is just another core competency.
4. Internet breaches occur more often in the cloud
According to a cybersecurity report released by the Association of Corporate Counsel, the most frequent causes of data breaches are employee error, followed by unauthorized access by insiders and phishing attacks. While many organizations believe that they're safe if they steer clear of the cloud, the reality is that these types of attacks can happen regardless of where your company data is located. In addition, most public cloud vendors employ a team of security specialists who can spot and mitigate security risks quickly and efficiently.
Do you have a team of security experts that is constantly monitoring your company's network? If not, you could be opening yourself up to vulnerabilities.
5. Control of data = security
Too often, IT admins and executives equate data control with security. This belief leads to lax security requirements and avoidance of using the cloud for mission-critical business applications. But security isn't merely an option in the cloud, and most large-scale public cloud providers have done a good job of addressing its importance for their customers.
Don't let fear affect the future of your business
As more companies harness the power of the cloud to more efficiently run their organizations, make sure to understand the essential components of this technology. If you aren't taking advantage of game changers like cloud computing, you may be left behind in your industry.
If you'd like to learn more about the realities of cloud computing and how it can boost your efficiency and security, give our team a call today at 800-860-2040 or fill out our online contact form and we'll follow up with you shortly.