With the advent of cloud services, many business owners are faced with the task of choosing a provider that offers the solutions, security and flexibility they need. The novelty and advanced technology of the cloud, coupled with the fact that the number of cloud service providers continues to grow, makes choosing the right provider a difficult task. At CloudHesive, we've built our company around the belief that while the solutions we provide are cutting-edge, our founding principles are based on a tradition of uncompromising commitment. Our core values: security, reliability, availability and scalability are what separates us from the herd and what you should expect from a cloud service provider.
As a cloud service provider we're driven to protect your business, here is a look at our 4 core values.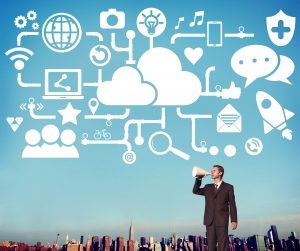 Cloud services have become the next big thing in our ever-evolving technological universe. As companies begin the transition to utilizing the cloud, security is a top priority. At CloudHesive, security is not just paramount; it's at the forefront of our service offerings. We know our clients trust us with critical data and business processes and because of that, we've created a platform that offers highly secure cloud environments that protects the integrity of their data every hour of the day, every day of the year. Our partnerships with the most highly respected security providers in the world including Vormetric, Cohesive Networks, Trend Micro and Alert Logic allow us to continually exceed industry best practices. We wrap, establish and provide management of cloud environments with proven security controls that increase visibility into environmental activity and allow for constant monitoring to combat any possible threats.
Reliability
When you turn to CloudHesive, we do much more than provide the most innovative and secure solutions for your business, we forge a partnership. Our team of industry experts works with you to implement the ideal cloud solutions that will increase productivity, reduce costs and guarantee security every step of the way. But it's not just our technology you can count on—it's our people. As your provider, we become a dedicated member of your team that is constantly watching, monitoring and managing your cloud environment and at the ready to take on any challenges or issues that arise. You can rely on us 24x7x365, because your peace of mind is why we come to work every day.
Availability
Is your cloud platform highly-secure, top-performing, fully-redundant, compliant and available at all times? When you partner with CloudHesive, it is. Our end-to-end solutions offer you access to your cloud environment quickly, anytime and from anywhere. As your cloud provider we also offer solutions to help you manage your mission critical application on providers such as Amazon Web Services and IBM-SoftLayer, and provide support whenever you need it. With CloudHesive by your side, your cloud environment is more than managed and secure, it's always ready when you are.
Scalability
When it comes to the long-term, strategic needs of your organization, we believe your cloud computing services need to be capable of growing right along with you. CloudHesive provides highly scalable cloud solutions that can continue to meet your consumer and organizational demands as they increase or change—whether this means an increased workload, larger data-sets, higher request rates, or a need for greater speed. Simply put, we ensure that you never outgrow your cloud. Because like you, we're in this for the long-haul.
When you're ready to migrate to a cloud environment, it's imperative you choose a provider that will become your long-term partner. When you choose us, you're assured the highest level of security, reliability, availability and scalability—because the only standards higher than yours are our own.